IFC – Privacy Statement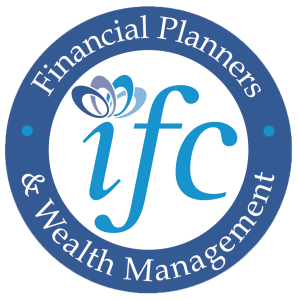 IFC – Privacy Statement
Introduction
We are committed to protecting the privacy of our clients and visitors to our website. This privacy notice is intended to set out the basis upon which any personal data or information we collect, or that you provide to us, may be collected and processed by (or on behalf of) us.
Who we are
Independent Financial Consultants Limited (IFC")
37 Ballanard Road
Douglas
Isle of Man
IM2 5HB
Telephone No: +44(0)7624 427147

Email: kate@ifc.im
Information held about you
The types (categories) of information we will hold about you include:
information establishing your identity (for example, name, residential and work addresses, phone number, email address, date of birth, copies of identification documents) and publicly available information; and

where you are a corporate client or other legal entity, details about persons with an interest in you, including shareholders, partners, trustees, settlors, protectors, enforcers, beneficiaries, staff and corporate contacts.
This information is required to be provided under our contractual terms and also to fulfil our statutory and regulatory obligations.
Generally, we only collect sensitive personal information if it is necessary to provide you with a specific product or service and you have consented to that collection. For example, we need to collect sensitive information such as information about your health for life insurance.
How we will use information about you
We use your information:
to provide the service for which you have contracted with us, which includes:
providing product providers with your information; and

our own business purposes (e.g., issuing invoices, recovering a debt, client management, archives, assessing and managing our operations and risks, and bringing or defending any dispute or litigation concerning the services provided to you; and

to fulfil legal and/or regulatory and/or financial and/or other reporting obligations, including in relation to Anti Money Laundering and Countering the Financing of Terrorism;
We may confirm some of the information that you provide to us with open source information (via the internet) or public registers.
We only work with companies who are obliged to work to the same standards as ourselves under GDPR.
People who make a complaint to us
If you make a complaint to us, your contact details, the nature of your complaint and sufficient information to enable us to confirm your identity will be retained on our systems in line with our data retention schedule.
Sharing your information
The information we collect about you will not be transferred to or stored outside the European Economic Area or a jurisdiction with an adequacy decision.
We may only disclose or transfer your information for the purposes set out in this privacy statement to:
our employees, agents and service providers, who are required to maintain the confidentiality of this information;

companies and organisations that assist us to provide the services for which you have contracted under our Terms of Business;

regulatory, police authorities or law enforcement and fraud prevention agencies, where we are compelled or permitted or required to do so by order of a court or governmental or administrative tribunal or by law, regulation or any other legal requirement; or

any other person where disclosure is made at your request or with your consent (including your advisors or agents).
Protecting and storing your information
The information we collect about you is stored under our control and with our selected archive and data backup service providers.
We have put in place appropriate security procedures plus technical and organisational measures to safeguard your personal information and which guard against unauthorised or unlawful access to, alteration, disclosure or destruction of personal data and against accidental loss or destruction of or damage to personal data.
We will only retain the information gathered for as long as is necessary, having regard to relevant laws and regulations and our data retention policies. Such information may be retained after a relationship is closed, and for client identification purposes in accordance with our data retention policy.
Access to your information and correction
If you (or your Agent) would like access to some or all of the information we hold about you please e-mail or write directly to:
Craig Evans, Independent Financial Consultants
37 Ballanard Road
Douglas,
Isle of Man
IM2 5HB
e-mail: craig@ifc.im
You may ask us to correct, remove or cease processing information if you think it is inaccurate or where you wish us to cease provision of services.
If you agree, we will try to deal with your request informally, for example by providing you with the specific information you need over the telephone.
We may ask for certain personal information when you contact us in order to confirm your identity.
Complaints
Should a situation arise where you feel the need to complain about how we process and/or retain your data we request that you contact us (craig@ifc.im) directly so that we may address your concerns.
You also have the right to lodge your complaint with the Isle of Man's Information Commissioner, whose contact information can be found at: www.inforights.im.